Discussions follow renewable power firm's acquisition of Ostro Energy last month
India's largest renewable power company ReNew Power Ltd is in discussions to acquire around 700 megawatts (MW) of renewable assets, a senior company executive said. It has also signed binding term sheets with some of these companies.
ReNew Power on 8 May filed the draft documents for its initial public offering (IPO). As per the prospectus, the company will raise Rs 2,600 crore in fresh capital, while its private equity investors will sell an aggregate of 94.37 million shares.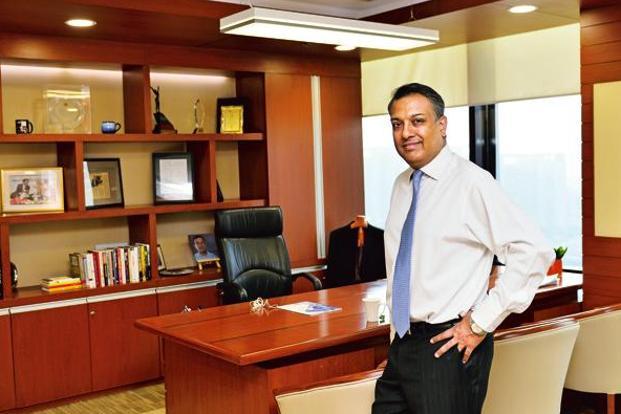 ReNew Power counts Goldman Sachs, sovereign wealth fund Abu Dhabi Investment Authority, Canadian pension fund Canada Pension Plan Investment Board, Japan's Jera Inc. and Global Environment Fund among its investors.
These investors, over several tranches, have invested a total of Rs 6,696.5 crore in the company since 2011.
"We have disclosed in our DRHP that we are in advanced discussions on another 700MW of M&A (merger and acquisition) opportunities, where at the very least, binding term sheets have been signed with those sellers," said Sumant Sinha, chairman and managing director of the renewable energy company.
These mergers and acquisitions discussions follow ReNew Power's major acquisition of Ostro Energy Pvt. Ltd, which was earlier owned by private equity firm Actis Llp.
On 3 April, ReNew Power acquired Ostro Energy, which owned 1.1 gigawatts (GW) of renewable assets, its biggest acquisition till date.
However, it is not just inorganic growth that ReNew Power is targeting.
According to Sinha, the company sees strong growth through both organic and inorganic opportunities.
"We are very agnostic in terms of our growth; ultimately, we want to invest capital in our sector of expertise at the highest possible rate of return. Both on the organic and inorganic sides, there is going to be good supply of growth opportunities for us," said Sinha.
Sinha added that, last year, the company shifted its focus a bit towards acquisitions due to aggressive bidding for new power projects.
"Last year, what we found was that some of the bids were happening at very aggressive levels, whereas there were inorganic opportunities available in the market, which were at better rates of return. So, we shifted a bit and did more acquisitions rather than allocating capital through bidding process," Sinha said.
This year, Sinha sees more opportunities coming through organic growth as companies have become more rational in terms of bidding and there is increased supply of new renewable power projects.
"This year, organic projects are giving better returns than last year. So, that's why we have built more of a pipeline this year. For us, the choice between organic and inorganic depends where you get better returns," he said.
In the last 12 months, between the central and state governments, a total of approximately 15 GW of wind and solar projects have been auctioned for development, Sinha added.
"The pace has ramped up substantially. The supply of new projects will be good going forward too," he said.
According to Sinha, the company is looking to go public at this point of time as it feels it has achieved a scale that will be significantly attractive to public markets investor.
"The point was that you have to do an IPO at the right time. If you do it prematurely, then your market cap ends up being small and then you don't get the right quality of investors and your stock may not perform well. So, we wanted to get to a certain size level that would allow us to get a decent size transaction done, have a good free float, get the right sorts of investors to come in," said Sinha.
The firm's management feels that it has achieved that size level now, he added.
As of 8 May, ReNew Power had a total capacity of approximately 5.85 gigawatts (GW), comprising 3.92GW of operational capacity, 1.66GW of capacity under development and 0.27GW of wind power capacity that had been awarded in April 2018.
Source: Livemint